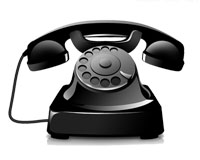 Configure your Dial-Up Networking connection with phone umber, username, and password:
Go to menu Start->Programs->Accessories->Communications->Dial-up Networking. You should now see the Dial-Up Networking folder.
Right-click on the Dialup Internet or similarly named file and select Properties.
Change the phone number.
Click on OK button. You can close the Dial-Up Networking folder.
Now do your normal dialup routine by clicking on the Dialup Internet link.
Change the User name field and Password field. Check the Save password option if you want.
You should see the number you entered in step 3 in the Phone number field.
Click on Connect to connect to the internet. Hopefully, the above will work. Once you have made a successful connection, the new username and password will become permanent.