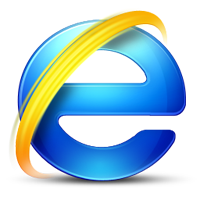 You can set the input text alignment (left or right) in the address bar using these key combinations:
Hit Ctrl-Left Shift to align to the left (this is the default mode).
Hit Ctrl-Right Shift to align to the right.
These shortcuts annoyed me tremendously because I would hit Ctrl-Right Shift by mistake while trying to hit Ctrl-Enter (for address completion, which adds www. to the beginning and .com to the end). Because the shortcuts were not documented, I had a hard time figuring out what was going on.