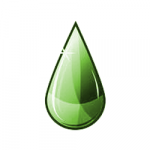 I was asked by a friend to jailbreak his new iPad. The iPad had iOS 3.2.2 on it and my friend did not want to upgrade to the latest 4.1 version because he had heard there were issues when jailbreaking with the newest version. After some research, I found that Limera1n was the best solution for jailbreaking an iPad version 3.2.2.
I followed the instructions from Jailbreak iPad 3.2.2 With Limera1n. This web page has screenshots of the process. I've written up the steps I took below with additional notes. Hopefully between the original page and my additional notes, all your jailbreaking questions will be answered.
On your Mac or Windows PC:
Download the specific Limera1n for your system (Mac or Windows PC) and unzip the executable.
Connect your ipad to the computer with the USB cable. (You can do this with a freshly purchased iPad and without registering it with iTunes.)
If iTunes appears and asks you to register the iPad, just ignore it. I suggest quitting the iTunes application. At different points below, iTunes will re-appear, just ignore and quit it.
Run Limera1n, click on the single "Make it ra1n" button, and follow the instructions. (See this website for detailed Limera1n screenshots.) Limera1n will put the iPad into recovery mode and ask you to put the iPad into DFU mode by pressing the Power and Home buttons in sequence. Once the iPad is in DFU mode, Limera1n will start the jailbreak process.
Wait until Limera1n is finish; you will see a disabled button labeled "Done" appear. There will also be a second window with the message "Enjoy your jailbroken iPhone". Manually close both Limera1n windows.
And you are done. Unplug the iPad.
On the iPad:
The iPad will be shutdown so press the power button to start it.
There will be a new Limera1n application icon on the iPad home screen.
Run the Limera1n application on the iPad.
Limera1n will just show a page with a single selection labeled Cydia. Click on Cydia and then click on the Install button that appears at the top to install the Cydia application. Cydia is the jailbroken alternative to the iTunes Store.
Once Cydia is installed, you will see a new Cydia application icon on the iPad home screen.
Run the Cydia application. The first time Cydia runs, it will want to update itself. When you are prompted, allow Cydia to update everything. Wait until the Cydia update is done.
Optionally, on the Cydia home page, click on the "Help Cydia remember your iPad EID" option. I think this option is so Cydia will remember what applications you have installed, but I am not sure what for… maybe if you had to do a full re-install?
Optionally, install the Installous application which is a much-easier-to-use store application than Cydia. I found instructions to do this at How to Install Installous on your iPhone/iTouch.

In Cydia, click on Manage, Source, Edit, and Add buttons (usually at the top).
Input "cydia.hackulo.us" as a new source and add it.
Click on Search in Cydia and find "Installous".
Download and install "Installous"; you will then see a new Installous application icon on the iPad home screen.
Run Installous to find and install applications.

And you are finally done. Enjoy your jailbroken iPad.
Note: If Limera1n doesn't work for you, try Greenpois0n instead.