Microsoft has just released a free virus and spyware protection software for Windows XP, Windows Vista, and Windows 7 called Microsoft Security Essentials (MSE). The nice thing about this news is that MSE is just one program that you can run for total protection from viruses, spyware, and rootkits (a specific form of spyware). MSE is from Microsoft so it should work very well on Windows. (In practice, I found MSE had very little impact on the system, unlike the bloated McAfee or Norton monstrosities.)
Update: By default, MSE is included with Windows 8 and Windows 10. Confusingly, it has been renamed back to Windows Defender. So, if you have Windows 8 or Windows 10, you are all set in terms of having basic virus and spyware protection. It is still worth it to do an occasional MalwareBytes scan because MalwareBytes does find spyware that Windows Defender misses.
Note: For those using Mac OS X, I recommend installing the free Sophos Home virus protection. It has very minimal impact on the system. The chance of getting spyware or a virus on Mac OS X is low, but not impossible.
Before installing MSE, make sure to uninstall any existing spyware and virus real-time protection program (these real-time programs run all the time). You will want to go to Add/Remove Programs and uninstall the following programs if you have them: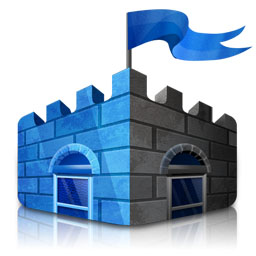 Windows Defender (can be uninstalled on Windows XP only)
McAfee Antivirus and Anti-Spyware
Norton Antivirus and Anti-Spyware
ESET Nod32 Antivirus
Avira Antivir (no more popup reminder windows!)
Spybot Search and Destroy (TeaTimer)
Others…
For those running Windows Vista or Windows 7, you will not be able to uninstall Windows Defender and will have to disable it manually before installing MSE. Supposedly, MSE will automatically disable Windows Defender, but there have been some feedback that this might not occur.
It is not necessary to uninstall non-real-time scanners such as the free MalwareBytes Anti-Malware, which only runs when you launch it and tell it to scan for spyware. If you don't have MalwareBytes, I recommend installing it and once in a while, updating and running it as a second layer of protection, in case MSE misses some spyware.
Also, I recommend downloading ComboFix and leaving a copy of "combofix.exe" on your hard drive. ComboFix is a spyware and rootkit scanner which I have found to work when everything else failed.
Disable your virus scanner before running ComboFix. (McAfee may falsely detect ComboFix as containing an Artemis trojan.)
Reboot after ComboFix finishes. If you see any issues after restarting, you may wish to scan and repair Windows system files by running the "Command Prompt" as an administrator and executing the "sfc /scannow" command.
Finally, I'll end this post with a tip on recovering from a spyware infection. The newer spyware knows about the popular anti-spyware and antivirus programs and will prevented them from being run. For example, if you have an infection and attempt to run Ad-Aware or Spybot, their windows will not appear (their processes are frozen in Task Manager). To get around this, find the executable file (right-click on the program shortcut and select Properties) and rename it. For example, I may rename ComboFix.exe to Dandelion.exe before running it.