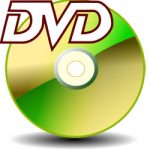 Converting OGM to DVD
Run OGMDemuxer on the .ogm file.

This will generate an .avi file and one or more .ogg audio files.

Use SubRip to convert to .srt file if the subtitles come as a .idx and .sub file which contains more than one language.

Select VOB, open IFO file, select the .idx file, select English.

Run Xilisoft Video to Audio Converter.

Convert all .ogg audio files to .ac3 audio files.

Run TMPGEnc to convert the .avi to .m2v.

Select size of the resulting video say 2000MB if we want to put two to each DVD.
Not sure about chapters… may want to generate a VOB for the chapter info.

Run DVDLab Pro to combine everything into a DVD.

You can manually add the chapters (every 5 min) like so:


Chapter 1 = 00:00:00:00
Chapter 2 = 00:05:00:00
Chapter 3 = 00:10:00:00
Chapter 4 = 00:15:00:00
Chapter 5 = 00:20:00:00
Chapter 6 = 00:25:00:00
Chapter 7 = 00:30:00:00
Chapter 8 = 00:35:00:00
Chapter 9 = 00:40:00:00
Chapter 10 = 00:45:00:00

If we get a DVD image larger than 4.7GB (such as when using DVDLab Pro to combine two DVDs), use CloneDVD to resize it.
Converting OGM to DVD using Nero Vision
If TMPGEnc doesn't work (cannot process the .AVI file), then use Nero Vision. Nero Vision will also detect and generate chapters. Replace step #4 with the following:
Use Nero Vision to detect chapters and convert AVI to DVD image.

Use Chapter-X-tractor to pull out the chapter timings from the .IFO file.
You can import the VTS_01_1.VOB into DVDLab Pro.
DVDLab Pro will generate the corresponding .mpv and .ac3 files.
Converting MKV to DVD
Use MKVExtractGUI on the .mkv file.

This will generate an .avi video file, a .srt subtitle file, and one or more .ac3 audio files.

Continue with step #4 above.