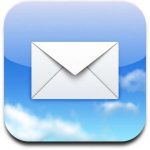 You can install the missing iPhone applications (Mail, Notes, Maps, Stocks, Weather) on your jailbroken iPod Touch 1.1.1 or 1.1.2.
Press home button and tap on Installer icon.
Select Sources tab, click on Edit, then Add button.
Input applerepo.com and hit OK button.
The Installer will refresh its sources. Hit Done button.
Tap on the Install tab, scroll down to iPhone 1.1.2 Apps for iPod Touch (or iPhone 1.1.1 Apps for iPod Touch if you have Touch 1.1.1).
Install the Prep packages, Mobile Mail Prep and Google Maps Prep, first before installing the corresponding applications, Apple MobileMail and Apple Google Maps.
Apple has recently made the missing iPhone applications available for the iPod Touch for the price of $20 (from the iTunes Store). So you don't need to jailbreak your Touch to get the missing applications. I still think it is pretty lame for Apple to charge $20 for software that should have been included with the Touch in the first place; I might as well pay $80 more and get an iPhone instead. Duh.
The information above was derived from the website How To Install iPhone apps on iPod Touch.